Sheet2Site, a Ukrainian service that builds websites using Google Sheets, was acquired by a UK entrepreneur
A Ukrainian programmer, Andrey Azimov, has sold the service Sheet2Site, which allows creating websites without knowledge in programming and generates pages based on data from Google Sheets.
---
Details of the acquisition
The parties do not disclose the details and amount of the deal. However, according to Azimov, nothing will change for the users, and the site will continue to work as usual. The new owner is Neil Witten, a British software entrepreneur with extensive experience in SaaS and digital products.
"Three years ago, Sheet2Site started as one of my side project as part of Hardcore Year to try and build many products in a short time and see which one would get market fit. Since then thousands of companies and tens of thousands of people have built websites from just a Google Sheet," Azimov said.
The new owner, Neil Witten, intends to further develop Sheet2Site, and all existing customers will keep their subscriptions and plans as are.
"Andrey has done an incredible job of getting Sheet2Site to this point, and I can't wait to build on the foundations and continue to make Sheet2Site the best tool to turn spreadsheets into beautiful, valuable websites saving our customers loads of time and headaches along the way," Neil Witten said.
About Sheet2Site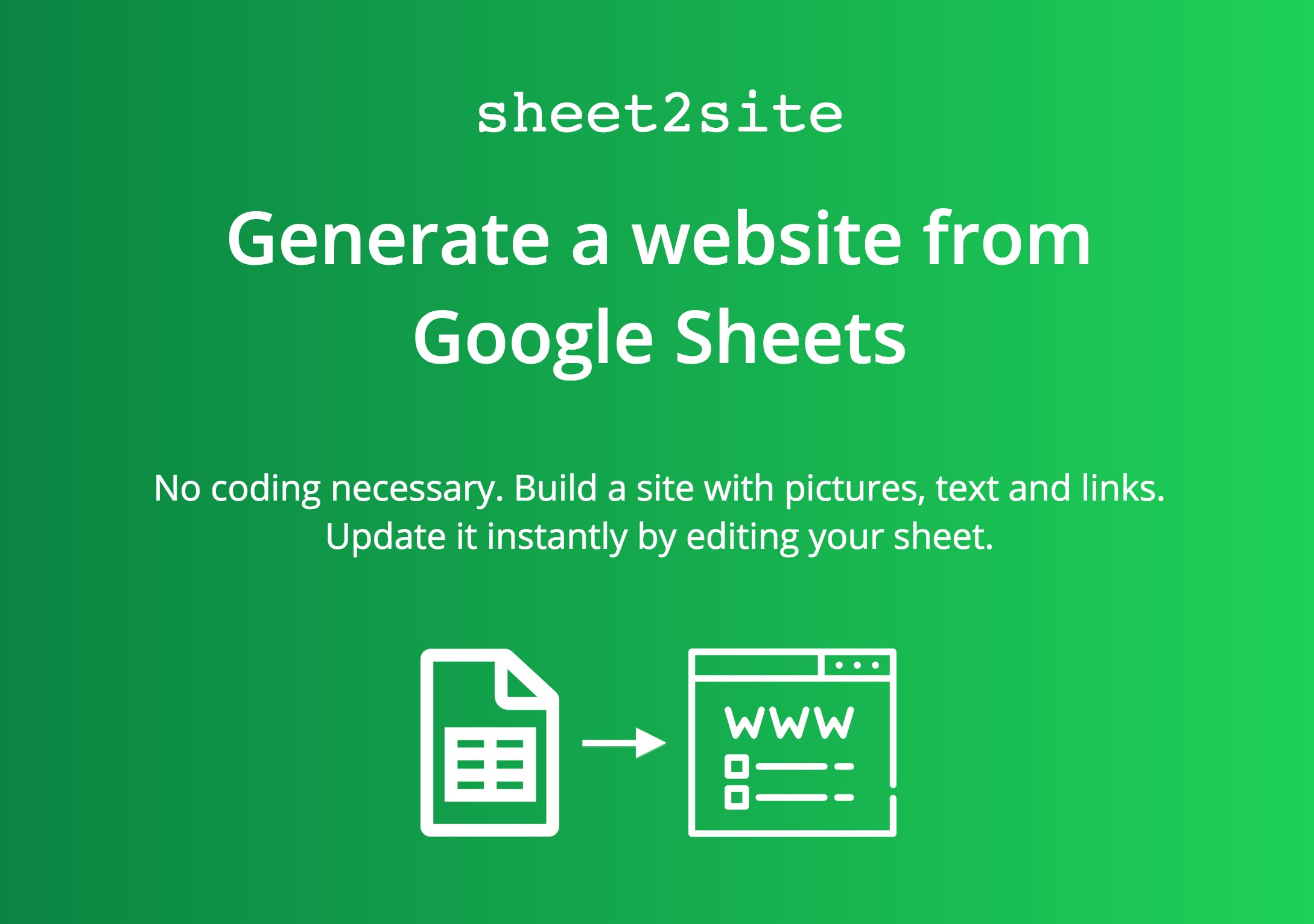 As reported by AIN.UA, the Ukrainian programmer, Andrey Azimov, launched the service in 2018. According to Azimov, the idea for the service came to him while working on a previous project, when he needed to manage a lot of content – names, links, images.
"I don't know SQL, but I used Google Sheets a lot. So I linked them up as a database and started using such a system on my site, and it was quite handy," Azimov noted at the time.
It is possible to change the content of the site, add or delete blocks using Google Sheets. The basic features of the service are available for free. To get a custom domain and connect to Google Analytics, you need to buy a subscription for $10 a month or $60 a year.