Y Combinator bans Russian founders from participating in its programs
The largest US startup accelerator Y Combinator has started sending out letters to Russian founders, refusing them to participate in its programs. In particular, it is about Startup School that started on June 27. Denis Dovgopoliy, co-founder and CEO at Ukrainian company Unicorn Nest, noted that and published the YC letter on his Twitter.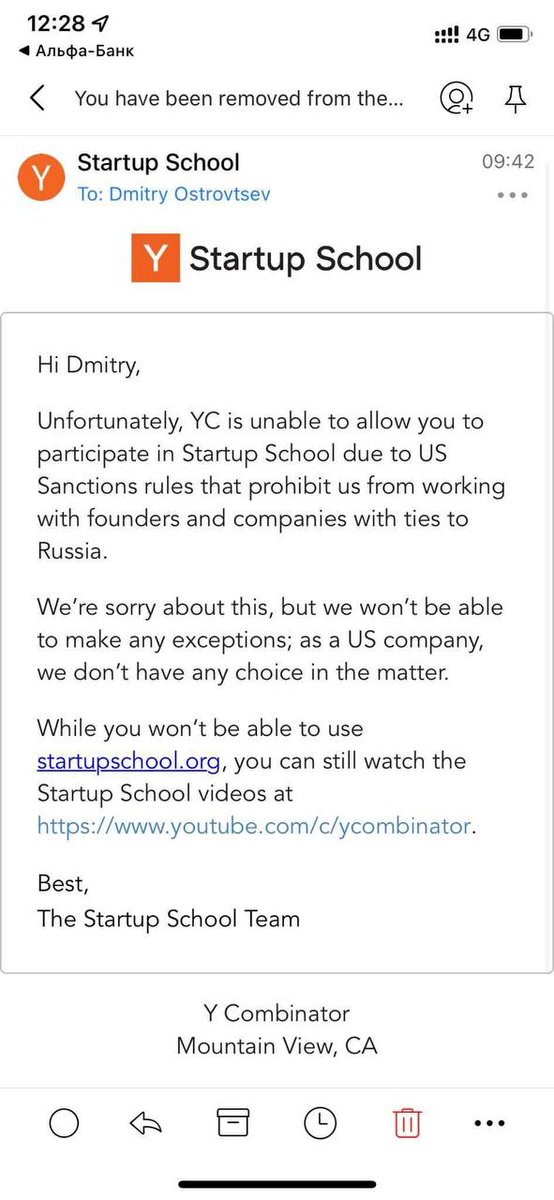 So yes, the only thing left for Russian startups is to watch YC videos on YouTube, which has not been blocked in the Russian Federation yet.
Why is it important
Early in the morning of February 24, Russia invaded Ukraine. The war is still going on, and the US is standing with Ukraine and supporting it. Lend-lease alone is a rather eloquent gesture. It is also about various kinds of sanctions that the United States imposes on Russian businesses. Now Russian startups will also feel the sanctions because Y Combinator is the largest and one of the most prestigious accelerators for projects from all over the world.